HEADLINES
LAST CALL: HB3176 ALL BUT READY FOR PASSAGE!
IS IT TIME FOR "AIRPLANE LO-JACK"???
U.A.V. TAKES ON NEW ROLL WITH NASA
WPA BANQUET-BENEFIT AUCTION

THIS SATURDAY
HB3176 HOUSE FINANCE REVIEW STAGE *LAST CALL FOR ACTION*
Concerned Washington pilots not out of the weeds yet…. This is your last chance for pilots, business and aircraft owners to comment on the proposed aviation excise tax. Enacting Section 10 of House Bill 3176 will result in Washington having the highest taxes on aircraft in the nation.  This will chase more businesses out of state, and make further reduce tax revenues used for supporting K-12, police, fire protection, and other essential services.
Because of State taxes (sales taxes and aviation fuel taxes) Washington already has the 5th highest aviation fuel costs in the nation. The cost of collecting the aviation excise tax is very high.  The Fiscal Note projects that 13% of the projected revenue would be expended in the first year, and that 8% of the projected revenue would be spent in tax collections annually thereafter.  If projected revenue is optimistic, as quite likely because of many factors excluded from the fiscal note, the cost of collecting the tax as a proportion of State revenues will be much higher and little "new" revenue to the state will result. Instead there will simply be further increases in the number of State employees and the State will incur further financial obligations.
In OUR WPA chapter's opinion; there will be loss of economic activity generated by general aviation.  AOPA and others have estimated General Aviation generated in past years about $3 BB per year in economic activity in Washington.  Since the current downturn began in 2008 economic activity has diminished by about 25%.  AOPA estimated further reductions of 5-10% might occur if the proposed excise tax is enacted.
Pilots love to "Do the math":   10% of $3 BB is $300 MM…  The Legislature's fiscal note predicts gross revenue from the excise tax will be about $9.4 MM.  Even if the loss in economic activity is only 5% that's still 15x the projected tax revenue.  And the tax revenue projection ignores revenue loss to the State such as less B&O taxes from reduced business activity, the loss of sales tax revenues, loss of leasehold taxes, increased unemployment costs.  The Fiscal Note also ignores the impact of reduced business activity, sales tax receipts, and lower fees on local government or on airport viability.
See linked discussions below for the impracticality of using "market value" in a meaningful way, and the likelihood of further increases in collection costs to resolve valuation appeals. All local and state pilots are called: Keep the pressure up!  The House Finance Committee will send its bill to the floor soon.  Monday is the last day that finance bills (read that HB 3176) can be moved out of committee.  The hearings before the House Finance Committee were on Saturday afternoon two weeks ago… with about two days notice.  Would anyone be surprised if the bill was pushed out of committee to the floor for a vote Saturday or even Sunday (late)? Av8News will be monitoring.
-AV8NEWS/WPA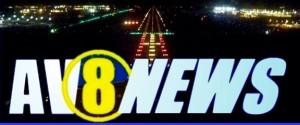 SECURITY ALERT: KNOW THY HANGAR
Your plane is safely secured behind the home folding doors…. Isn't it? I mean you have a control lock-boot , door locks, maybe even a locking ignition cover? But do you really need to do all that IN YOUR OWN HANGAR? Apparently, and especially so,  if you live on the "west side" of the state where one teenage individual is suspected in up to 30 thefts. Even better…. just lock it and bring the keys with you!
It's a wonder this kid hasn't killed himself (yet) with no apparent flight experience (other than the several aircraft he's stolen over the past weeks, and a learn to fly handbook purchased with a stolen credit card). Most recently rolling a $400,000 SR-22 into soft mud off the edge of a runway during a landing attempt. It's just a matter of time before this kid "gets it", either from local law enforcement, the feds, or…. his own un-skilled hand. He already came very close by nearly flying into Vancouver Olympic TFR during one such "joy flight". Pilots and airport personnel need to be be especially aware of their surroundings, as we all look out for one  another. -ABC News
http://abcnews.go.com/TheLaw/colton-harris-moore-attempt-fly/story?id=9913512
And, in an apparent "rash" of un-certificated flight this week, see THIS STORY on AVWEB regarding a 23yr who flew to LAX earlier this week.
Not
all

UAV'S are "Spy Planes"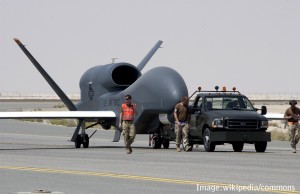 Or so says NASA later this month, at NASA's Dryden research center as "Global Hawk" is launched in an environmental study. Media Day is planned for Tue, 23 Feb 2010 23:00:00 -0600 Reporters are invited to observe the first environmental science mission of NASA's Global Hawk unmanned aircraft system at the Dryden Flight Research Center at Edwards Air Force Base, Calif.
http://www.nasa.gov/home/hqnews/2010/feb/HQ_M10-034_Global_Hawk_Pacific.html
-NASA
ED NOTE: IF THIS STORY IS OF INTEREST TO YOU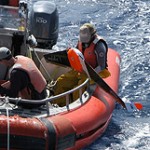 , you may also want to check out my friend Curt Olson's site where he's been involved with NOAA for years (to help study the "plastic island" and currents off Hawaii) Using a specially designed R/C "UAV". He's got some interesting pictures and documents, and what a great 'excuse" to have to go 'work' in Hawaii, eh???  Seriously there's some really cool news & info on there.

A NIGHT (AND VIEW) TO REMEMBER
THE WPA FUND-RAISER/BANQUET THIS WEEKEND atop the Comfort Inn (remember the Shilo discotheque of the 70's & 80's?) 923 E 3rd at 6:30pm. There are still a few tickets that will be available at the door, but if you are bringing a lot of people you should call and reserve dinners. The choice is Chicken or Beef. Speakers for the night include WPA State president John Dobson, multiple scholarship recipients to be introduced, a silent auction for next years scholarships, and "The QUEST KODIAK STORY" with Keynote speaker Dave Voetmann. Go to WPAs official Spokane chapter website for more info, and contacts. We hope to see you there!
http://www.wpaflys.org/Chapters/Spokane/Spokane.html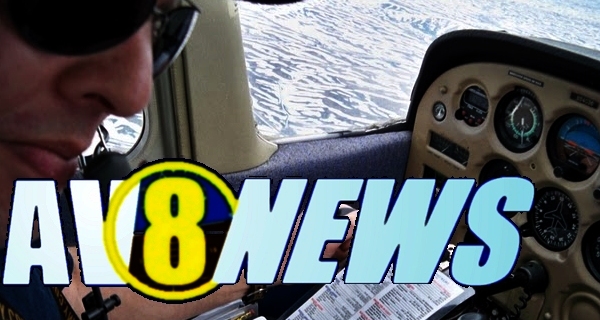 Posted on
February 24, 2010
| Posted by
Geoff Scott
|
Comment